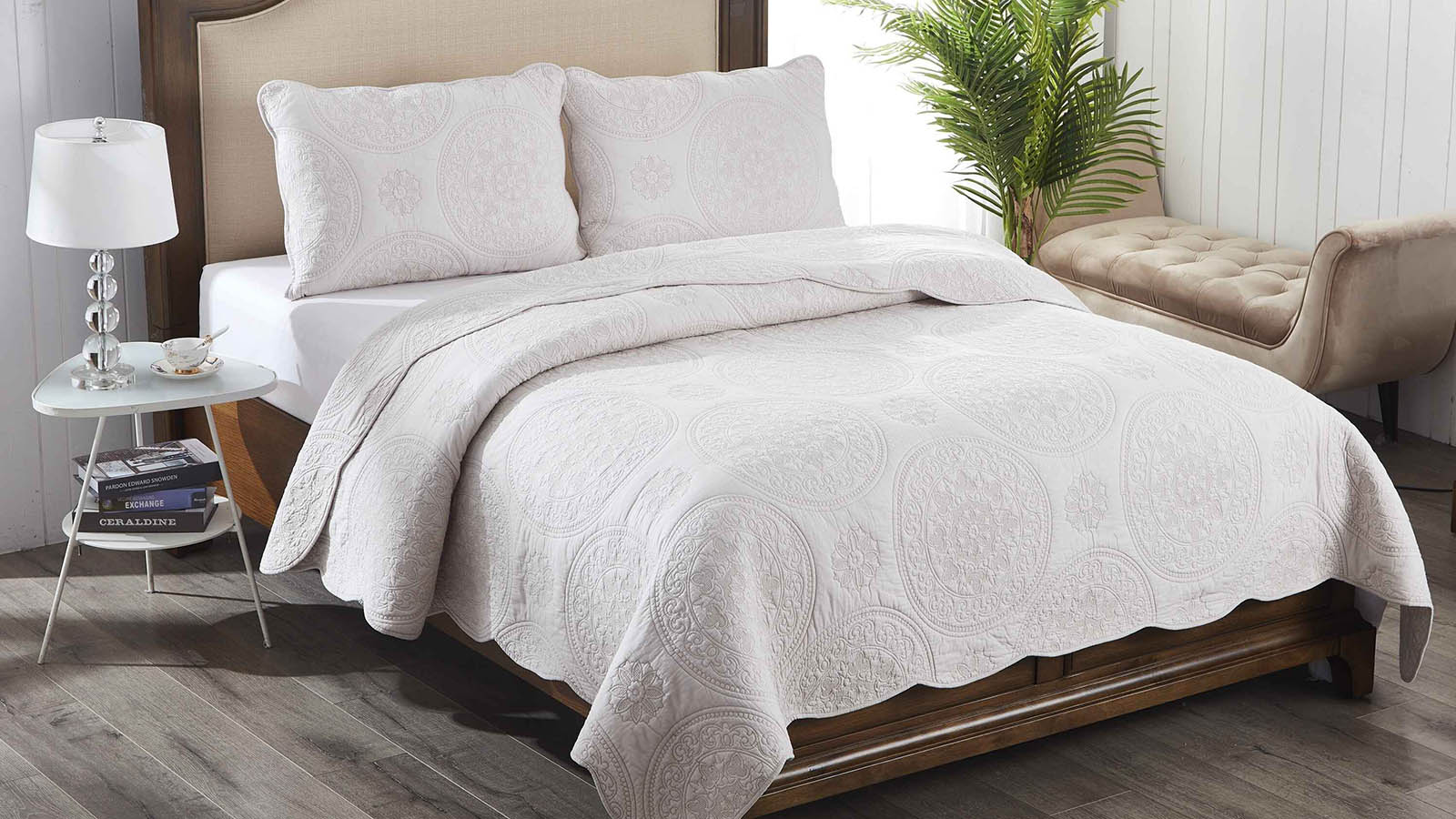 QUILTS & SHAMS
Cracker Barrel
knows a thing or two about bedding! If you've ever visited one of our famous Old Country Stores, you've probably seen our selection of bedding. Bring the same quality, durability, and classic style home with your own Cracker Barrel
quilt or sham.
Quilts
Delightful detail and quality comfort make it a must-have for beautifying a bedroom.
Quilts
can be used as either bedding or throw blankets on a sofa or reading chair, coverlets are only meant for use as bedspreads. Both are necessary for stylish linen layering.
Shams
Our Cracker Barrel Exclusive beautiful bedding can transform the look and feel of your bedroom, and this each Sham in our collections are a gorgeous piece that will make your bedroom your favorite room! With matching quilts,
pillows,
shams
and
throws,
you can create the ultimate space for rest and relaxation.