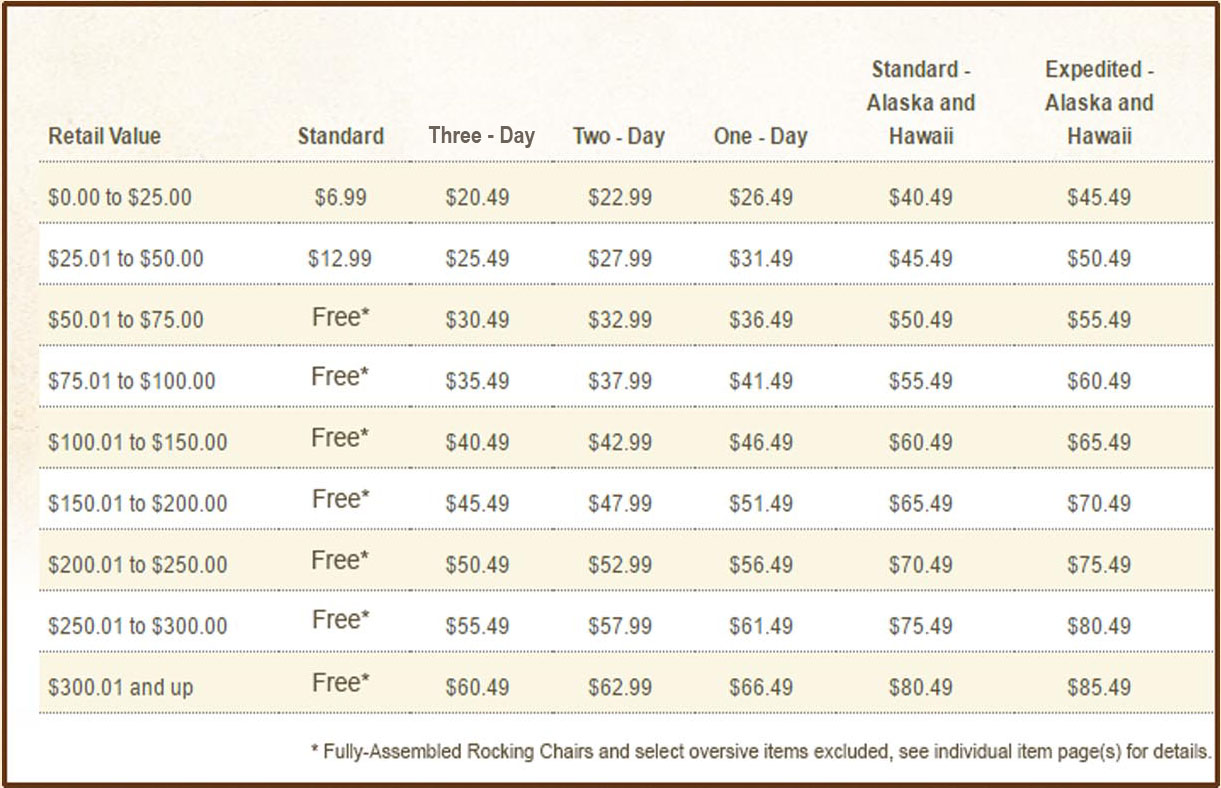 Online orders received on a given day will ship the next business day (except for weekends and holiday, and unless otherwise stated on the product page). Orders are not processed or shipped on weekends or holidays. Expedited one day delivery orders should be placed by noon Central Time and will not ship on weekends.
Shipping and handling rates are subject to change at any time without prior notice.
The cost to ship a fully assembled rocker is $138. Orders are delivered via a special freight company due to the size of the package required to ship the product safely. Shipping and delivery time are based on the ship-to address. Fully assembled rockers cannot be expedited, and any items you wish to expedite should be placed in a separate order.